Commercial and Residential Service for Furniture Disassembling, Assembling & Installation!
AFS Can Handle Any of Your Moving Problems and meet Building Requirements as insured and licensed to satisfy all rules and regulations!
We offer Same Day, 24/7 emergency services for all Disassembly – Reassembly Services: Take Apart, Break Down, Dismantling, Disassembling and Assembling for: Living Room Sofa, Sofa Bed, Couch, Sleeper, Loveseat, Chair, Ottoman, Sectional, Wedge, Chaise, Box Spring, Murphy Bed, Daybed, Case Goods, Wall Unit, Armoire, Headboard, Entertainment Centers, Office Furniture (workstation, partition, cubicle, desk)…as well as general furniture repair, cleaning and facility maintenance services.
All Furniture Services provide disassembling and assembling services for any furniture including particle or structural, solid or custom build, commercial, medical and residential of any brand: Ikea, Cymax, South Shore, Ashley Furniture, Target, Walmart, Restoration Hardware, Macy's, Jennifer Convertibles, Bloomingdale's, Room and Board, Costco, Office depot, Mitchell Gold and Bob Williams, Value City, Pottery Barn, Williams Sonoma, Neiman Marcus, Abbyson Living, and many more!

You can experience a no fit situations due to narrow staircases, small doorways and hallways with tight turn, low ceilings, tight corridors, tiny elevators or spiral staircases leading to basements or attics. Don't let anyone struggle to squeeze your furniture in, dangerously hoist it through a window or end up like that episode in "Friends". Let us handle it quickly, efficiently and correctly, keeping the visual and structural integrity of your pieces. We can have it in your place for you to enjoy in just a few hours instead of getting frustrated and dealing with damages, claims and/or returns.
If you prefer to avoid need of disassembling assembling: Measure size of the furniture and way it have to pass through doorway before buying it. Make sure it is not too big for entry, stairs, elevator or hallway ask our assistance if needed to survey. Consider that in some cases doors can be removed from the hinges, sofas can be stand vertically up if ceiling height allows and rotate it inside diagonally.
All Furniture Services® stand for quality with no limits, we guarantee you that we can disassemble and re-manufacture/assemble any furniture the same way and sometimes even better than it was before.
Sofa disassembly experts are your first choice for affordable, friendly and professional furniture disassembly, installation and assembly services. Our goal is to help our customers' setup, disassemble and assemble their home or office furniture so they can enjoy their free time without hassle, worries or regrets. We provide fast and effective service that consumers can count on while saving you time and money; don't spend hours or days trying to figure out complicated instructions when we can do that job for you.
From tables, oversized chairs, loveseats, grills, basketball hoops, overstuffed chairs, grandfather clocks, china sets, box springs, closets, headboards, dressers, wall units, dinning sets, entertainments centers, upholstered furniture, frames, sectionals, sofa, couch, pool tables, gym equipment, chandeliers, large arm chairs, beds (including bunk beds, Murphy beds, etc.), office furniture (including chairs, partitions, cubicles, work-areas, workstations, desks, conference tables, etc.)
There are a many apartments and houses that are not made to fit large or bulky furniture through the doorways or elevators, but worry not – clear your mind of all doubt, we can take apart just about ANY piece of furniture, big or small and reassemble it inside your desired location. We offer same day, emergency services for disassembly/reassembly/assembly in most of our service areas; Pick-up and delivery is also available upon request in most areas.
Often, we are questioned if a sofa, upholstered headboard or even an Armoire can be disassembled to fit through the narrow doorway, pass through tight stairways to the basement and attic, or fit into a small elevator. Our answer is always "Yes. Absolutely!", but then we're asked "but how?", "we were told it is not made to be disassembled" or "we spoke with someone and they said they have to come and see it to tell us if it's possible or not". This is the difference in experienced skilled professionals. With the right skills and experience nothing is impossible – We can certainly disassemble and assemble any furniture.
Disassembling and reassembling is a very popular service for people who are moving, getting a piece of furniture shipped or simply just want to move that piece from one room to another. It's a great alternative to having to settle for something small and dull!
Tech Team will take-apart, break down, customize, cut, knock down or dismantle any and all furniture such as: upholstered sofas, couches, chairs, loveseats, gym equipment, shelving units, bookshelves, buffets, pool tables, built in cabinets, sleeper/ sofa beds, canopy beds, desks, cribs, wall and Murphy beds, power recliners, sectionals, nail-head or tufted sofas, wing back recliner/chairs, headboards, dressers, armoires, china units/cabinets, platforms, box springs, partitions, cubicles, workstations, conference tables – you name it, we will make it happen.
If you and or your designer forgot to take measurements before ordering your custom furniture and now it arrived only to be surprised that it will not fit, don't risk loss of a relationship or arguments looking to place blame. Many people have never been in such a situation and would not even think that such a service is offered. Everyone makes mistakes and oversights; however, we will get the problem solved so efficiently that there will be no need to worry – we will work with your moving, delivery, Logistics Company or warehouse, accommodate their and your schedule and any disassembly/assembly needed will be done like nothing ever happened.
DISASSEMBLE / REASSEMBLE / ASSEMBLE AND REPAIR ANY TYPE OF FURNITURE!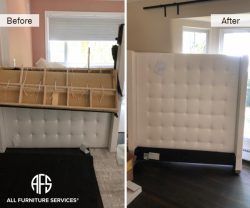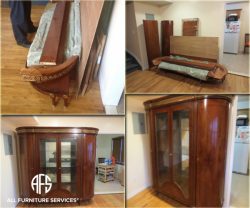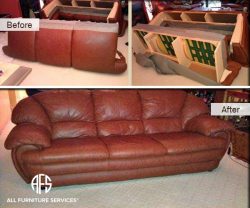 Murphy Beds, Wall Beds, Storage Beds, TV mounts are great space saving solutions however if it is not properly assembled, secured to the wall or floor and or internally balanced it can not only be dangerous but also can malfunction or become damaged from improper operating and getting bent, which requires an experience professional who understands details like levels, weight and balance, and the type of hardware that has to be used for type of floor or wall it gets secured to.
We work with many moving, delivery, logistics, warehouses, stores and shippers/ tracking companies to make sure to schedule a convenient appointment.
We take pride in being capable of disassembling and reassembling furniture in the exact same manner it was originally manufactured. We at All Furniture Services® stand for our quality without limitations and guarantee our work.
Allow us to provide you with the best possible pricing and service with no hassles or surprises. You use and look at your furniture every day – let our caring, unquestionable experienced professionals get it don't the right way first.
If we can't do it, no one can! Guaranteed!
We have done it all and are doing it 24/7 for almost all the manufacturers and stores throughout the US and Canada for the last decade.
Disassembly for Disposal or Disassembly in one state and reassembly in another.
Home Furniture Services.
Whether you are moving from room to room or to a new apartment, we offer around the clock assistance with Taking Apart, Breaking-down, Dismantling, Disassembling, Assembling and Installation for Sofa, Sofa Bed, Couch, Sleeper, Chair, Ottoman, Sectional, Chaise, Murphy Bed, Daybed, Entertainment Center, Armoire, Kitchen Cabinets, Doors, Mirrors as well as any Repair, Restoration, Upholstery, Cleaning, Dyeing, Finishing, and much more!
Sofa Disassembling & Assembling Services.
Our experienced and professional team knows how to fit any Sofa, Couch, Ottoman or Sectional in any apartment doorway or narrow staircase. If furniture will not fit, we can professionally disassemble and assemble it back just the way it was manufactured. In average standard sofa Disassembly-Reassembly process takes 2-3 hours. As per layout of the entry to the home or apartment as well as way couch manufactured technicians will remove arm, back or legs, than assemble same way back to new.
Let us give you the best possible price and service with no hassle and no surprises. We stand for our quality with no limits, we guarantee that we can disassemble and assemble back any furniture the same way and even better than it was before. We can arrange the emergency service for you any day and time as soon as you need it!
Wall Unit Installation and TV Wall Mounting.
It is not a secret that furniture such as Wall Units, Entertainment Centers, Bookcases and Bookshelves are mostly too big and heavy to fit through regular doorways or staircases. Our experienced technicians are available to help you with the Installation, Disassembling and Assembling Services.
Our professional team can help you with Entertainment Centers, Home Theater, TV Mounting Brackets, Mechanisms, Holders & Stereo Equipment installation as well.
Office Furniture Disassembling, Assembling & Installation.
Whether you moving in or out new location or just planning a small reconfiguration, our professional and experienced technicians are ready to help you with all moving troubles 24 hours 7 days a week. We offer Take Apart, Break Down, Dismantling, Disassembling, Assembling, and Installation for Workstations, Cubicles, Partition, File Cabinets, Desks, Chairs and more! Our company is also specializing in assembly of flat pack furniture for your offices and homes. We provide any Repair, Restoration, Upholstery, Cleaning, Finishing, and Dyeing Services needed as well.
Work stations have network, power strips, molding and many details that if handled wrong or hardware's leveling done incorrectly could cause a big failure of entire construction. Let professionals do their part – not office employees, building handyman not even moving company handy men; none of them usually have as much experience, education or knowledge and most likely you will be still be charged same or close amount but receive much less than what you could have got done if handled by professionals.
Some conference tables may contain dozens or even hundreds of details, some may be like puzzles and to be level, right and not get damages it is crucial not to just try but do it right.
Cubicles Assembly & Installation.
Nowadays furniture manufacturers provide furniture of different sizes and forms. Customers now prefer furniture that occupies less space to formulate effective strategy in furniture design. Whether your company is moving or redesigning the interior of the office our well trained technicians are happy to Disassemble, Assemble, Install or help you with Reconfiguration of any cubicles.
Hotel Furniture Installation, Disassembling & Assembling.
There is no greater feeling than walking into a guest room and seeing that every piece of furniture has its place. We stand for our quality with no limits, we guarantee you that we can Install, Disassemble or re-manufacture any furniture the same way even better than it was before. Our technicians are skilled enough to deal with the worst situations. We can customize an armoire to make into a Television stand. Custom shelves can be built in the closet or repaired if that is needed.
We provide only professional, high-quality services by highly trained and experienced service technicians.
We are known for our QUALITY, RELIABILITY, AFFORDABILITY, and ON TIME SERVICES!