We cherish all the hard work you guys are putting in providing us fast quotes and definitely I can say with 100% certainty that your service level is at least 10x better than any company I have worked with before.
Ned Milovanovic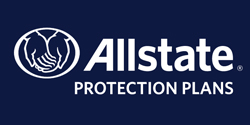 AFS is one of our top performing service vendors. (Thanks for being amazing!)
Jade Gingerich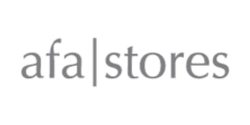 Perfect Experience
The tech just left and he was fantastic. Very professional fixed the chairs and it was a perfect experience. Thank you and glad to see what I already knew, that my customers are well taken care of by your company
Josh Norman
a.f.a. stores
Josh Norman

Worked with them several times, perfect service and really professional.
Francesco Caracciolo

Thank you so much for everything you do!!!  It really helps us deliver and maintain a high quality product.
I think you guys are amazing!!!!!   We appreciate all you do and all the amazing service you provide to our customers.  Thank you so much for partnering with us!
J. Wortman and Jennifer Echols

I just wanted to pass on to you all how much we appreciate you. Your level of service is bar none.
Your office staff is superb as well as your timely and attentiveness to scheduling our consumers. I can't remember a time when I have gotten a customer complaint on your Technicians or staff.
Again I really appreciate you all, Shirlyn
Shirlyn

It is a pleasure to work with your company knowing things will be done correctly, promptly and to our
customers satisfaction. You're the model in which all companies should strive to be.
Shirlyn Bravata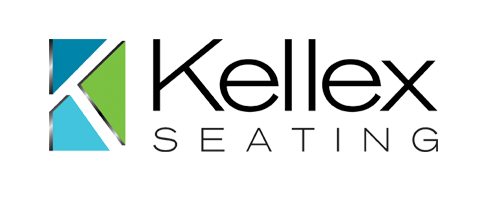 I just wanted to say THANK YOU for all that your company is doing for us here at Kellex. I use you every chance that I get because I know that I can depend on you to get the job done. You are always dependable and reliable in every service that I ask for.. You have helped me out a lot!!
Harvey Cline

Have I EVER told you guys how awesome you are?!? If Not.. you're AWESOME!!!!!!! Thank you so much!!
Jennifer Ruch

All Furniture Services has become our "go to" service company. Their experienced technicians consistently provide even the most particular customers with outstanding service. They are a pleasure to deal with – always courteous and professional. We would recommend this company to anyone in or out of the industry.
Ann Marie Vignapiano

As a client of All Furniture Services for the better part of 20 years. I can honestly say, there is no job too small or too big for them. They have worked with us nationwide to give outstanding service and professionalism. I highly recommend this outstanding company!!
Carlos Rodriguez
President
Luxury Italian Furniture and Lighting

It is with great pleasure and a sense of ease every time I have the opportunity to call upon Mikayel & his team of furniture Super-heroes! From emergency furniture repair, disassemble/reassemble of larger pieces to high end claims repair work, they are the first & only call I ever have to make to meet the often challenging needs of our clientele. They are prompt, efficient, professional, knowledgeable and affordable which makes our partnership an amazing success. My hats off to Mikayel & All Furniture Services; they are AMAZING!
All Furniture Services spells success every time! - Executive Movers Service - Dispatch/Operations Thomas Thornburgh

All Furniture Services is a true leader in the industry. Professional, honest and on time, working with them has always been a positive experience for both us, and more importantly, for our customers. AFS is our go to partner whenever possible. It has been a true pleasure working with them. The company has excellent leadership from the top down and emphasis getting things done right the first time.
Bruce Krinsky

We are an online retailer dealing with modern furniture. We have been working with All Furniture Services for years as issues arise at times with damaged items. All Furniture Services has always been truly professional, provide exceptional work and priced right. All Furniture Services has become an extension of our own business and they have made many of our unhappy customers completely satisfied. Thank you!
Brian Greenspan, Customer Service

Mikayel and the team at AFS really go above and beyond to run a 5 star organization – going the extra mile to get the job done. They are a pleasure to work with, and we continue to grow our business with them, hoping that each service area needed for us is one that they cover – as AFS will leave you happy time and time again.
Ari Greenwald - Vice President at Renegade Furniture