All Furniture Services® is a full service company that specializes in repair, restorations, carpentry and refinishing.
AFS service moving, insurance, delivery, warranty and furniture companies as well as hotels, manufacturers, restaurants, medical and retail facilities as well as general public.
High quality of work, the latest technology in the business and the highest quality of products, along with affordable pricing for everyone.
We require both our technicians and office staff to meet the highest level of standards to achieve above and beyond expected results.
There is no minimum job requirement as no job is too big or small. To further your convenience, our staff is available weekdays, weekends, evenings and holidays.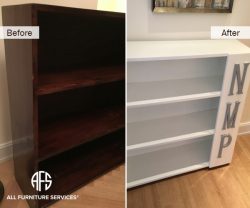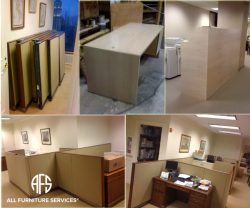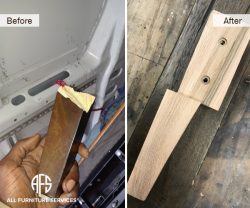 Some of our services include, but are not limited to:
-Repairs, Restorations, Renovations and Cleaning
-Full Interior Work, Installation or End Touch-Ups
-Hardwood Floor Damage Repair, Fill and Color Matching
-Elevator Wood and Stainless Steel Panel Repair, Maintenance, Polishing and Restoring
-Commercial and Residential Interior and Exterior Door Work
-Skim Coating, Sheetrock, Plaster, Scraping and Painting to repair any damages
-Glass, Mirror, Ceramic, Metal, Acrylic and Plexiglass work, welding, soldering, polishing, etc.
-Detailed Molding and Trim Work
-Wood Staining and Varnishing, Painting and Customizing
-Traditional and Decorative Finishes and Techniques
-Water, Fire, Smoke, Animal Damage Repair, Cleaning, Odor Removal
-Pieces of Art, Mirror, Painting, Decoration, Curtains, Window Treatments, Blinds, Installation
-Creating Custom supports, brackets extensions to hold TV or large items
-Counter-top Stone Repair, Sealing and Polishing (Including Granite, Laminate, Marble, Concrete, Etc.)
-Cabinet and Door Restoration, Refinishing, Hardware Replacement
-Repair and Restoration of Stairs, Railings, Banisters and Mantles
-Customizing, Rising, Lowering, resizing and reshaping wooden and upholstered furniture, Sectionals, Tables, Chairs.
If you do not see what you are looking for specifically, please give us a call to inquire because as we mentioned before, our staff is always available, and we do it all!